Affiliate links appear in the post below. They won't cost you anything extra to shop with them, but I will receive a small commission. Thank you so much for supporting My Favorite Adventure (and my gel manicure habit)!
It's November, y'all! This is my absolute FAVORITE month of the year. Mostly because I love autumn and Thanksgiving is my favorite holiday (because of the food – duh). But also because I'M HAVING A BABY THIS MONTH. Cue the panic attack.
My due date is November 6, which is just a few short days after this post goes live, so if you don't hear from me for a little while on this little corner of the internet, you'll know why. If you want to stay updated on when Baby Van Ert makes his arrival, follow me on Instagram and you'll be the first to know.
Well… besides, like, my family and stuff.
Anyway… here's what I read in October. I hope you enjoy these mini-reviews as much as I enjoy writing them. Let me know if you add any of these to your list! Happy reading, friend.
---
The Road to Gandolfo by Robert Ludlum
★★☆☆☆ | Fiction (book club)
My mom picked this one as her choice for our book club because Robert Ludlum is one of her favorite authors! She's read just about all of his books (most of them multiple times). This isn't one that I would normally pick up on my own, but it was a nice change of pace. It was funny and moved quickly, but was just okay. I probably won't be picking up the others in this series, but I'm glad that I tried something new!
Try this if you enjoy spy novels or political thrillers.
---
The Confident Parent by Dr. Jane Scott
★★★★★ | Parenting
This is the very first parenting book that I've picked up and it was a winner! There's nothing groundbreaking here, but a good overview of infant care, sleep training, feeding, toddler discipline, play, etc. She has a global perspective on these matters, which I enjoyed. I will be picking this up again in the future when our baby is a little older and I need a refresher on some of the toddler-focused topics she discussed.
Try this if you are a new parent and want some general info to curb any anxiety.
---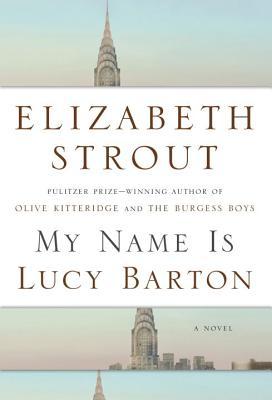 My Name is Lucy Barton by Elizabeth Strout
★★☆☆☆ | Literary Fiction (audiobook)
This book definitely was not my favorite, but it could have been way worse. I liked learning about the relationship between Lucy and her mother and learning about how this relationship was and still is affected by her childhood. I didn't like how disjointed the narratives felt. It was almost confusing sometimes. I'm glad I listened to it because I probably would have abandoned it had I been reading a hard copy.
Try this if you generally enjoy literary fiction that is outside the box.
---
Ina May's Guide to Childbirth by Ina May Gaskin
★★★★☆ | Parenting
I can't really put my finger on why my gut reaction was to only give this 4 stars, but this will be a book that I recommend to my new mom friends in the future. There's a lot of great information that is very confidence-building, although it mostly focuses on home and birth center births attended by a midwife. It definitely did take away some of the fear I had associated with labor and delivery!
Try this if you are going to be a new parent and want to know what to expect.
---
Furiously Happy by Jenny Lawson
★★☆☆☆ | Memoir/Humor (audiobook)
The subtitle for this is "a funny book about horrible things," which is pretty spot on. I love the idea behind this book – bringing awareness to mental illness without losing your sense of humor – but it just fell flat for me. Her humor just didn't resonate with me for the most part. She's not that funny. Her more serious essays, I really enjoyed, though. You might like this if you jive with her humor, but a lot of people hate it.
Try this if you want an interesting perspective on mental illness.
---
Girl in Disguise by Greer Macallister
★★★☆☆ | Historical Fiction

I picked this up after reading and enjoying Macasllister's other book The Magician's Lie. In short, this book is about a detective agency's first female agent. I was hoping it would be exciting because of that and I wasn't disappointed! Lots of great little vignettes about each case, some romance (but not too much), and twists and turns. I love that it's based on a real woman, too.
Try this if you love a good detective story and strong female characters.
---
Ina May's Guide to Breastfeeding by Ina May Gaskin
★★★★☆ | Parenting
I picked this up when I bought Ina May's Guide to Childbirth and pretty much have the same thoughts! There's a lot of great information included in this book, but it's not overwhelming. Even though breastfeeding is natural doesn't mean it comes naturally to everyone. Some of the suggestions are a little "woo-woo" for my taste, but that will be different for everyone.
Try this if you are looking to be more educated about breastfeeding.
---
ABANDONED BOOKS:
The Book of Summer by Michelle Gable*
The Little French Bistro by Nina George*