Affiliate links appear in the post below. They won't cost you anything extra to shop with them, but I will receive a small commission. Thank you so much for supporting My Favorite Adventure (and my gel manicure habit)!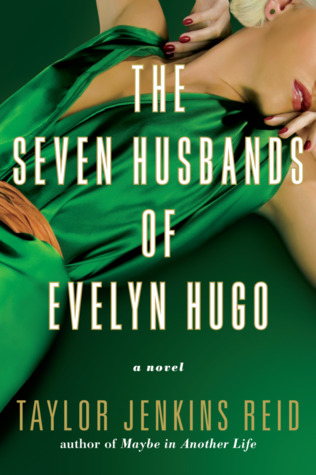 The Seven Husbands of Evelyn Hugo by Taylor Reid Jenkins*
★★★★★ | Fiction
What a delightful book! I have recently found that I love learning about the Golden Age of Hollywood and while this book isn't about real people, the time period is historically accurate. Evelyn Hugo is an aged actress and has never told her story (and everyone wants to know it), so she sets out to tell her whole story to an up-and-coming writer. There are twists and turns, but nothing that isn't realistic. I was totally hooked!
---
Mr. Penumbra's 24-Hour Bookstore by Robin Sloan
★★★★★ | Fiction (audiobook)
Again… what a delightful book! This had been on my to-read list forever and I finally decided to get the audio version because it was available through my library AND I wanted a light-hearted read. This totally fulfilled that need! It follows a bookstore worker as he discovers a secret book society. It wasn't fluffy, but is very plot-driven and has well-developed characters. I love reading books about books and this novel was completely magical. I highly recommend this one!
---
Every Last Lie by Mary Kubica*
★★★★☆ | Mystery/Thriller
I'm a huge fan of Mary Kubica's books. I've read 3 others of hers and have given them all four or five stars. Through alternating perspectives, we follow Clara as she tries to determine who caused her husband to drive his car into a tree and kill him. The police don't believe her that it was murder, so she takes matters into her own hands. There are a lot of twists and turns that I wasn't expecting. This book is definitely on the more realistic end of the spectrum as far as thrillers go. I was on the edge of my seat the entire time!
---
Only three books for November, but hey… I had a baby, so I'm calling it a win! 😉 I'm definitely getting back into the reading groove, so expect a few more reviews for the month of December.
What are you reading? Anything I need to add to my list?