I have been meaning to write a post about podcasts forever, y'all. I wouldn't say that I was late to the podcast hype, but I've been pretty quiet about it around these parts and I feel like every time I listen to one I love I want to shout it from the rooftops. So here I am. Shouting my praises from the proverbial blog rooftops.
I plan (and I use that word very loosely) to keep track of my favorite podcast episodes that I listen to through each month and share them with you here. You're probably going to read through these lists and think that I have multiple personalities based on how varied my taste is. But that's okay. We all need a little variety in our lives, right? 😉
Side note: not all of these episodes were live in September. My life is a constant game of trying to catch up on my podcast queue and I'm usually losing.
Here's what I've been listening to and loving in September:
---
Studying the Bible with Amy Ward | journeywomen
I'm new to Hunter's podcast, so I'm starting from the beginning (this is episode four). Hunter talks with Amy Ward and she has such great wisdom to share when it comes to studying God's Word. The biggest reason I love this episode is because it is genuinely just two friends talking and sharing advice.
A favorite quote: "It's okay if you can't read 15 chapters in a day or if you can't even read 5 verses. Just go at the pace you can and don't beat yourself up."
---
The Girlfriend's Guide to Creating a Baby Registry | Coffee + Crumbs
I've been reading the Coffee + Crumbs blog for quite awhile now (waaaay before I even knew I was pregnant!), but just recently started listening to the podcast. This is a great resource for any of you looking for advice on your baby registry! I got a ton of a great ideas. Again, it felt like I was among friends, just getting some good advice.
---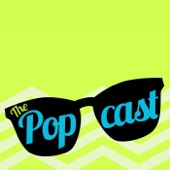 Food in Pop Culture and Trash Opinions | The Popcast with Knox & Jamie
Knox and Jamie are some of my favorite podcasters of all time. They really live up to their show's tagline: "Educating you on the things that entertain, but do not matter." This episode about food in pop culture had me laughing out loud, y'all. I was listening to it while organizing baby clothes and had to actually stop what I was doing. The conversation about Liz Lemon's love of Sabor de Soledad chips is what did me in.
---
Starting a Book Club with Nicole Bennett | The Simple Show
I started listening through all of Tsh's podcast episodes from the beginning this summer and have loved them! I especially love her interviews because she picks the best people to talk with. Some friends and I started a book club awhile ago and I got some helpful tips from Nicole! I really love the fact that they eat food mentioned in each book. I never would have thought to do that! That might be next on our to-do list. This would be great for anyone who's thinking of starting a book club OR already has one and wants some ideas.
---
There you have it! Four podcast episodes that I loved in September.
I hope that you'll give these a listen. I'm going to try my best to regularly post what episodes and shows I'm listening to and loving, so keep an eye out. Do you have any podcasts that I should tune in to? I'm always looking for suggestions to add to my ever-growing queue!